Need a professional editing software, but certainly not "Paint"? Or a video editing software without using "Movie Maker"?!
This is exactly the same principle for your company because this pluralistic policy of softwares covering all business fields only rarely responds to specific needs within your firm.
This is the reason why, with Atomix, our web pole of development is tailor-made, so that your software fits you and not the opposite.
For this, our softwares focus on two simple goals :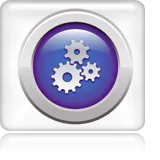 Offer you a solution that strictly responds to all your company's needs.
Without surprises, you receive your software exactly as you wished and obeying you perfectly.
Whether you have one or several employees, we build a software with an intuitive interface, for a quick start. Thus, no more time wasted in vain to understand a system that will become the backbone of your business.
And if you have questions, we are here!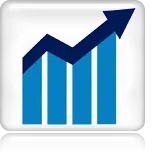 An evolutive system which grows in the same time than your company.

Any healthy business grows, and it's for this reason we are standing alongside you, in order to follow the level of development of your system, depending on the growth of your company.
Used Technologies:
Database : SQL Server, MySQL, Oracle
Langages : PHP, Ajax, Flash, XML, XHTML, CSS, JavaScript, Jquery