Details

Written by

Atomix Communication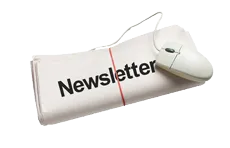 The automated newsletter is an amazing marketing tool. It's a pamphlet that is automatically sent to one or more of your website users via email on a regular basis according to the frequency you choose (once a day, once a week, once a month).

It turns out that the newsletter is an excellent tool for directing customers to your new products, retaining website customers and improving your website's conversion rate by turning website users into potential customers, allowing you to address them personally (receiving their registration settings, first name, last name, etc.), and all this - automatically.
Your system will work, completely independently in order to recruit your website users and save you precious time.
So, according to the frequency you choose, your automated newsletter will search your website's database for the latest updates, and send these updates to all users on one or more mailing lists (you can create as many mailing lists as you please), which will already contain registered users.
How to increase the number of customers subscribed to your newsletter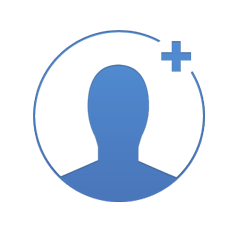 1. User Registration
It's always interesting to know and have the ability to manage your user-base according to the technical aspects of your website. For example, providing access to certain articles reports and downloads only for registered users.
When registering, users leave their email address which is immediately stored on a mailing list of your choice. The rationale behind this is that if they create an account on your site they will probably want to receive updates.
2. Pop-Up
When new users visit your site a small window pops-up enabling them to leave their email in order to subscribe to your newsletter. If the pop-up disappears, they can always subscribe via the newsletter registration module that appears on all pages.
Seeing as the pop-up has become quite common you can surprise your users with the nature of your initiative. With the pop-up you can achieve a dynamic look for your website.
3. Contact Form or Chat
When your website users make contact with you via chat or by filling out a form, it's a sign that they want to create a bridge to you. Well, why not keep in touch?!
This is an opportunity to do so by adding their email to your mailing list after receiving their message via chat or form.
Advantages of the Automated Newsletter
Module Choice
One of the central characteristics of this tool is that your website modules are imbedded in your newsletter.
If you want a module from your website to be included in your newsletter, you can do so with a few clicks, and the moment it's included, it will be updated automatically according to the updates to your website.
When you want new products or fresh blogposts to appear in your newsletter you no longer need to correctly program an SQL update, you just have to specify the module you wish to present and that's it! It's simple.
Time Saving
The automated newsletter independently collects the right data and sends it to the right people at the right time.
There's no need to waste your time on sending email alerts to each and every one of your users, the system does it for you.
So you can focus on other things and save significant time.
Statistic Reports
In order to improve your focus on your subscribers you will receive a report full of numerical statistic data (number of clicks, number of newsletters openings, etc.) and graphs (charts, bar-graphs, curve-charts), which will help you better understand your users' preferences.
You will also have the ability to know the location (country and city) of your subscribers thanks to their IP address.
Later you will be able to make graphic comparisons between a number of years in order to see the improvement in your subscription rate.
All this data will be downloadable in CSV format.